Élévaction specializes in:
Selling, installing and maintaining lifts for individuals with disabilities or reduced mobility.
Covering a wide area (Sherbrooke, Granby, Drummondville, Victoriaville, Thetford Mines, Lac‑Mégantic and more), our team of lift mechanics provides impeccable, fast and courteous service.
Better mobility: it's our specialty
Élévaction installs, maintains and repairs a wide range of mobility aids for the disabled. Are you thinking of putting an elevator in your home or business? Give us a call! Having mobility issues and want to know what solutions are out there? We offer a wide range of mobility aid products.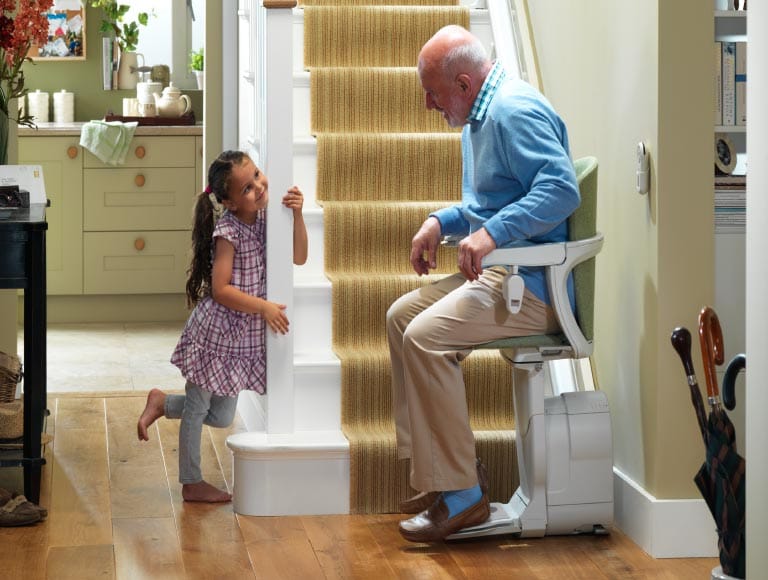 Installing a lift chair, or stairlift, is a simple, affordable and quick solution for safely going up and down the stairs, diminishing the risk of falling.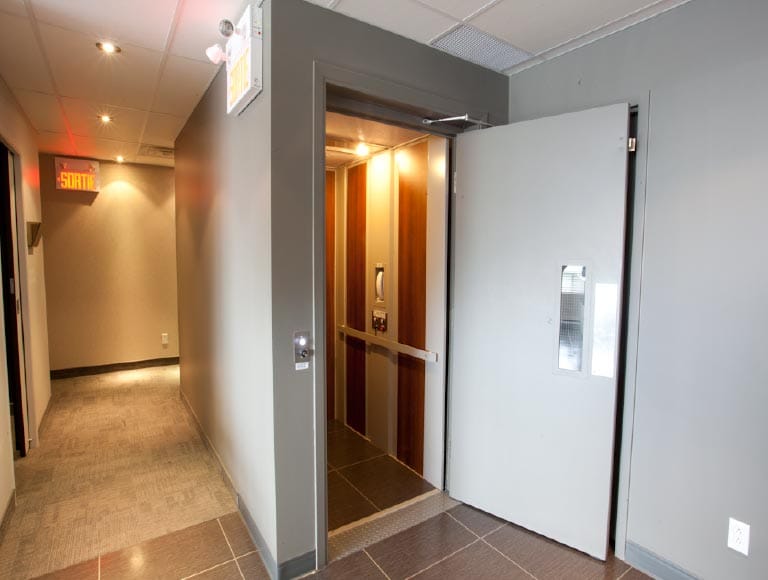 The ultimate solution that takes care of all accessibility problems, whether you walk with canes or crutches or are unable to walk and in a wheelchair. An elevator makes all floors in any residential or commercial building accessible.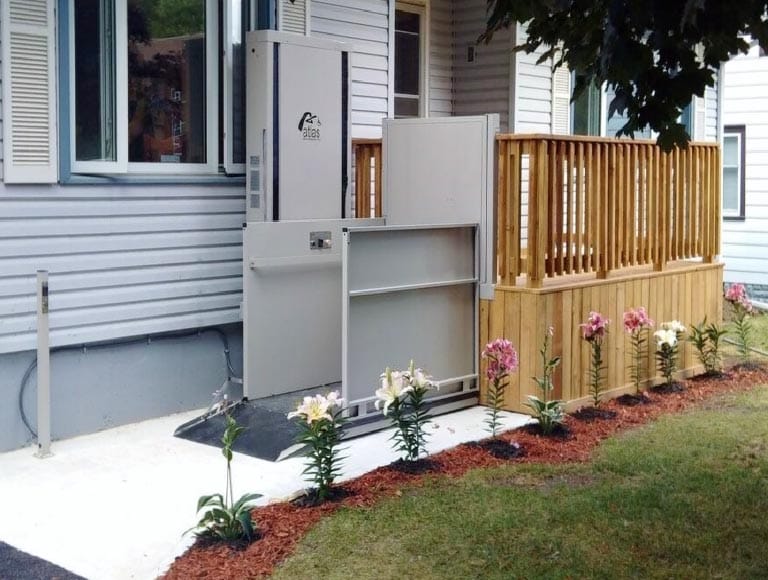 To make a building accessible, an exterior lift is a great option not only in terms of a smaller footprint, but also from a practical perspective.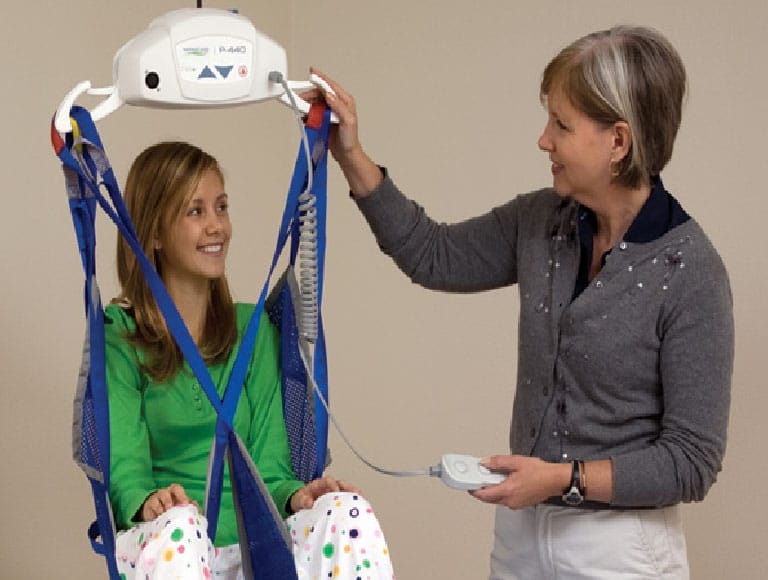 Fixed, mobile or on wheels, our lifts can be used to move anyone with limited mobility safely. We offer a wide variety of models for home or institutional use.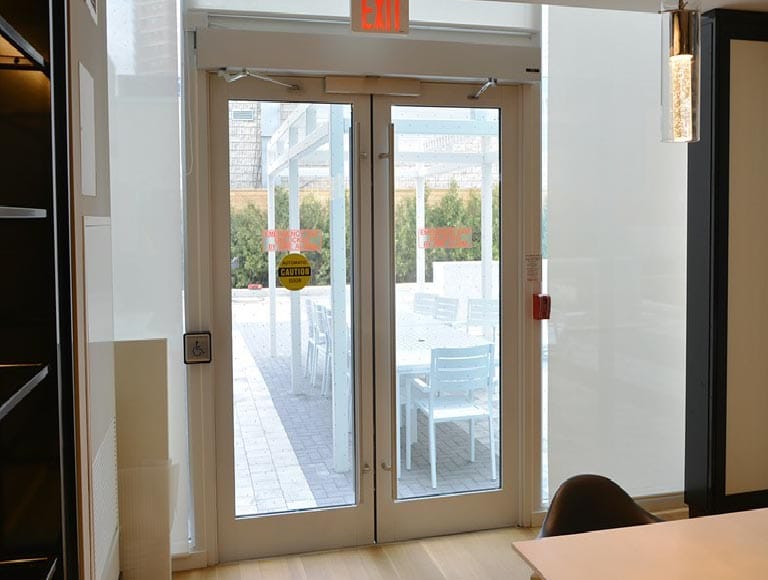 Our wide range of automatic door openers will provide easier access to your business or home.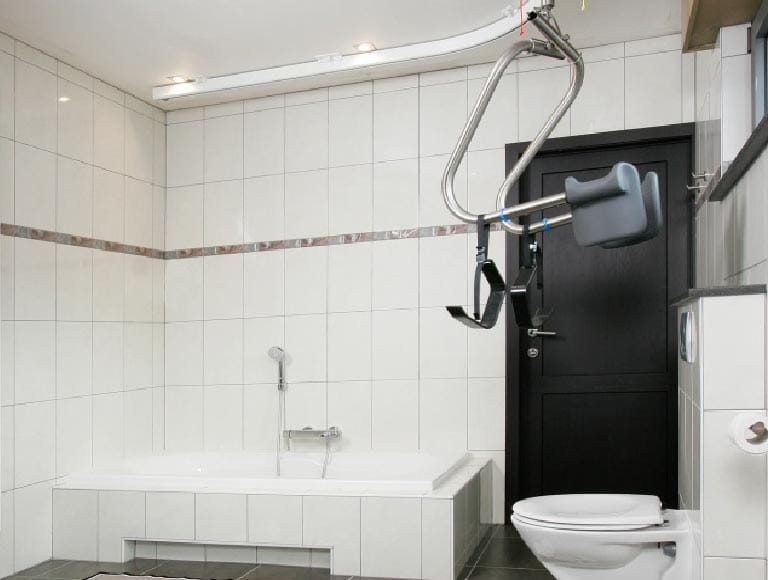 • Portable or permanent access ramps
• Scooter hoists
• Bathroom accessories
• Bath or pool lift seats
• Curbless showers, and so much more!
The backbone of Élévaction is its profoundly human, immensely qualified team with a heart in the right place.
Want to make your business accessible to everyone? It's a visible sign of respect towards people with reduced mobility and an essential contribution to an inclusive society… And it pays to do it!
Are you a contractor and need a quick quote?
Send us your requirements and specifications directly, and you won't believe how fast you'll have a response!
They put their trust in us
Élévaction is a true accessibility expert. Call our professionals for advice to adapt your home, business, or public building for people with reduced mobility. The following public organizations put their trust in us to make their premises accessible to all: