Description
Our most popular elevator model and the most economical too, offering excellent value for money. This closed-shaft elevator is one of the smallest on the market and therefore takes up less space in your home or business. You can select a finish for the cabin (floor, walls and ceiling inside the elevator) or doors to compliment your décor.
Cost
Variable. Contact us for your personnalized quotation.
Delivery time
From 4 to 6 weeks following plan approval.
Installation time
About 3 days.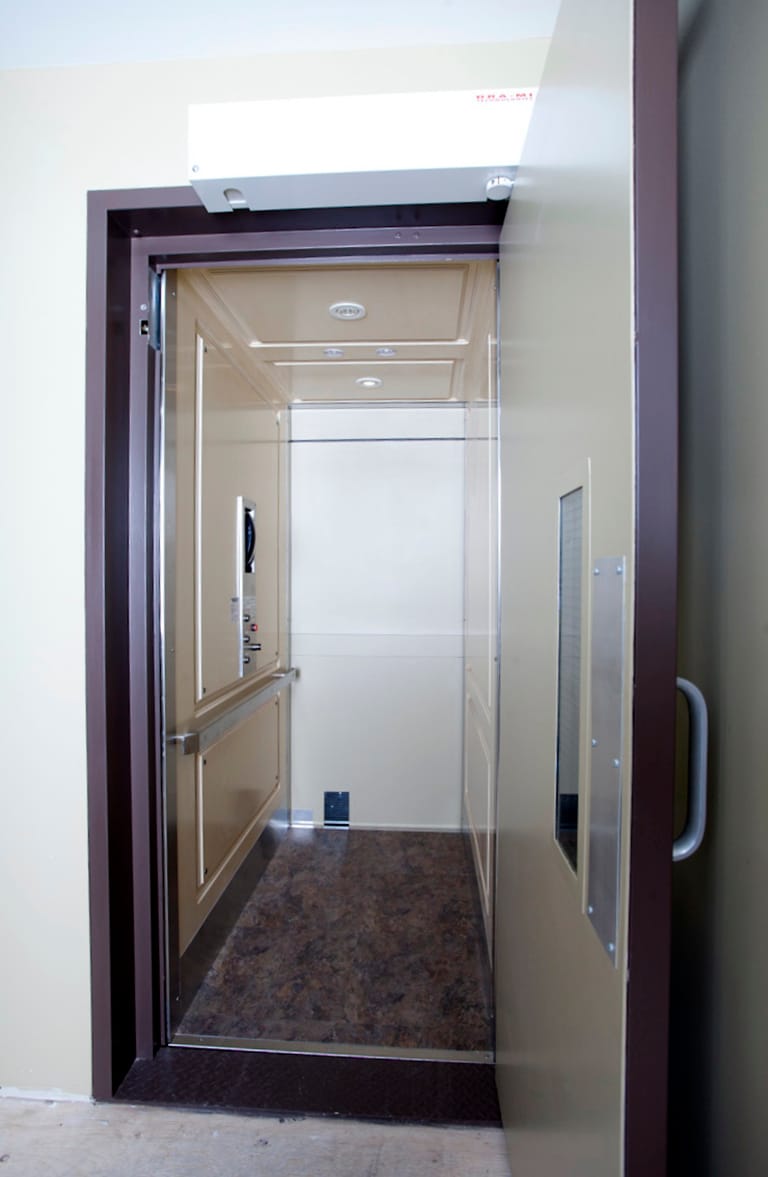 Additional equipment information
Technical specifications Maximum capacity: one person in a wheelchair and one helper Maximum load: 340 kg (750 lb) Drive type: steel cable on winding drum Motor: DC, 24 volts Nominal speed: 0.12 m/s (24 ft/m) Maximum travel, B355: 7,000 mm (276 in) Maximum travel, B613: 7,000 mm (432 in) Brakes: speed governor and parachute types brakes Smooth start and stop Controller CSA LR45147 certification Special features Industrial grade Télémécanique controller and panel Smooth operation Anti-skid floor surface or client finish Installation in shafts with limited space Applicable standard CSA/B613-00 & CSA/B355-09 Equipment category Interior lifting platform Vertical, closed shaft Type of vehicle Residential or commercial elevator for: One person in a wheelchair Floor dimensions: 860 mm x 1,370 mm (34 in x 54 in) One person in a wheelchair and one helper Floor dimensions: 860 mm x 1,520 mm (34 in x 60 in) Maximum floor dimensions: 1067 mm x 1,676 mm (42 in x 66 in)