Description
This platform lift is the simplest, most inclusive way to make your building accessible to everyone. Outdoors, it takes up less space than an access ramp and gives your business entrance a professional look. Easy to maintain, it is weatherproof and is available in a 1,000 lb capacity. In short, it is right for any project. It gets top marks in the "nice, good and cheap" category.
Cost
Variable. Contact us for your personnalized quotation.
Delivery time
Allow 4 weeks on average.
Installation time
From 1 to 2 days.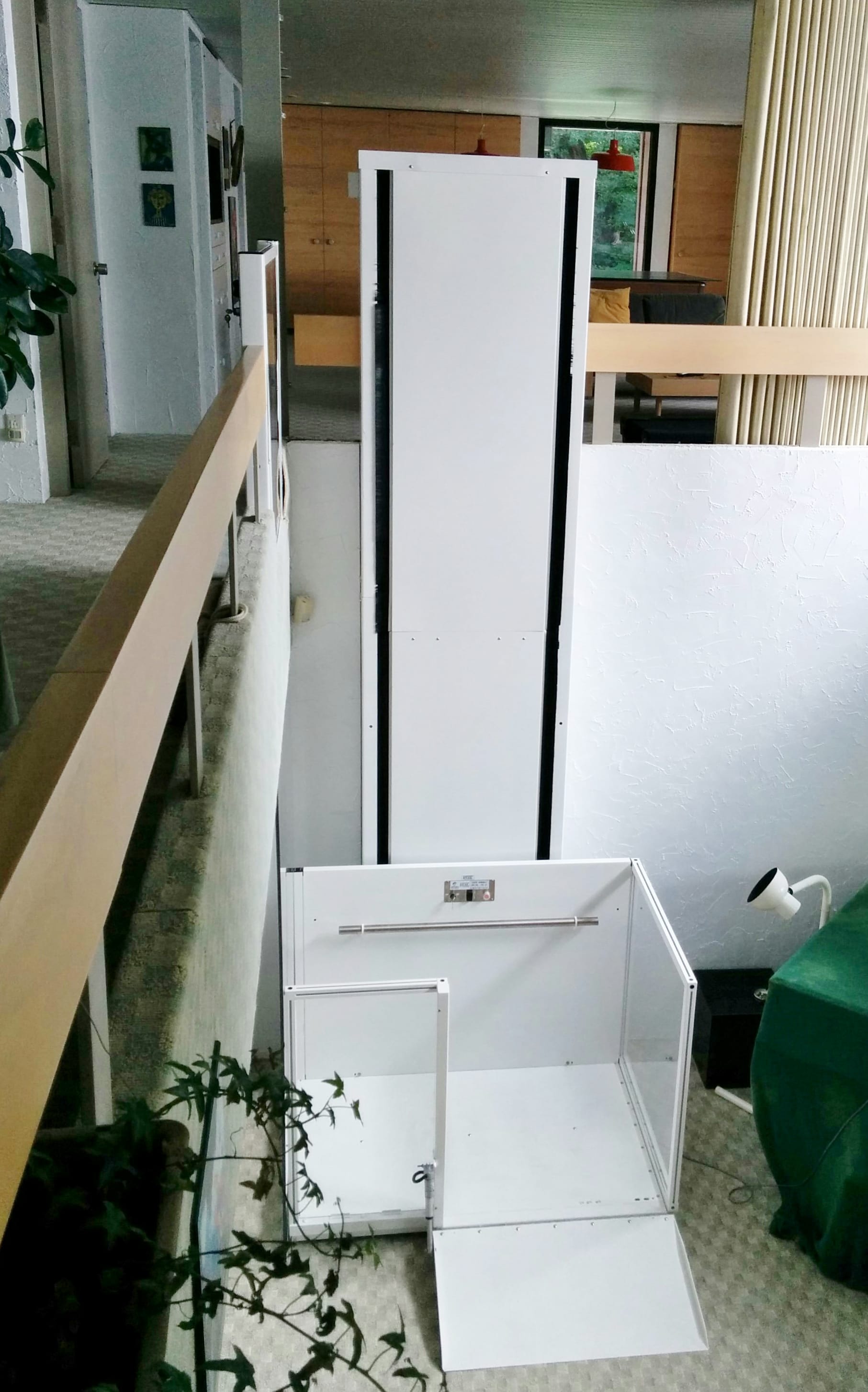 Additional equipment information
Maximum capacity: One person in a wheelchair and one helper Maximum load: 340 kg (750 lb) 1,000 LB OPTION AVAILABLE Drive type: screw and nut Motor: 24VDC Nominal speed: 0.05 m/s (9 ft/m) Other speed available: 0.07 m/s (14 ft/m) Maximum travel: 2,500 mm (98 in) Controller: CSA / LR45147 Special features Fast climbing speed Industrial Télémécanique controller and panel Weatherproof control buttons Stronger (Delrin) bearings Flexible impact-resistant paint finish Anti-skid floor surface QUICK DELIVERY FAST INSTALLATION Applicable standard CSA/B355-09 Equipment category Indoor/outdoor platform lift Vertical, open shaft Type of vehicle Platform for: One person in a wheelchair Floor dimensions: 860 mm x 1,370 mm (34 in x 54 in) One person in a wheelchair and one helper Floor dimensions: 860 mm x 1,520 mm (34 in x 60 in) ***Maximum floor size: 1,018 mm x 1,679 mm (40 in x 66 in) ***