Description
This automatic door opener is always offered as an option with our elevators. It can also be installed on nearly any type of interior or exterior door. This is a versatile model with a motorized open and close system, which makes it more reliable for closing properly with weatherstripping (equipped with power close).
Designed primarily for users with reduced mobility, this door opener will also be enjoyed by every member of your family.
Cost
Variable. Contact us for your personnalized quotation.
Delivery time
Usually in stock.
Installation time
Half a day.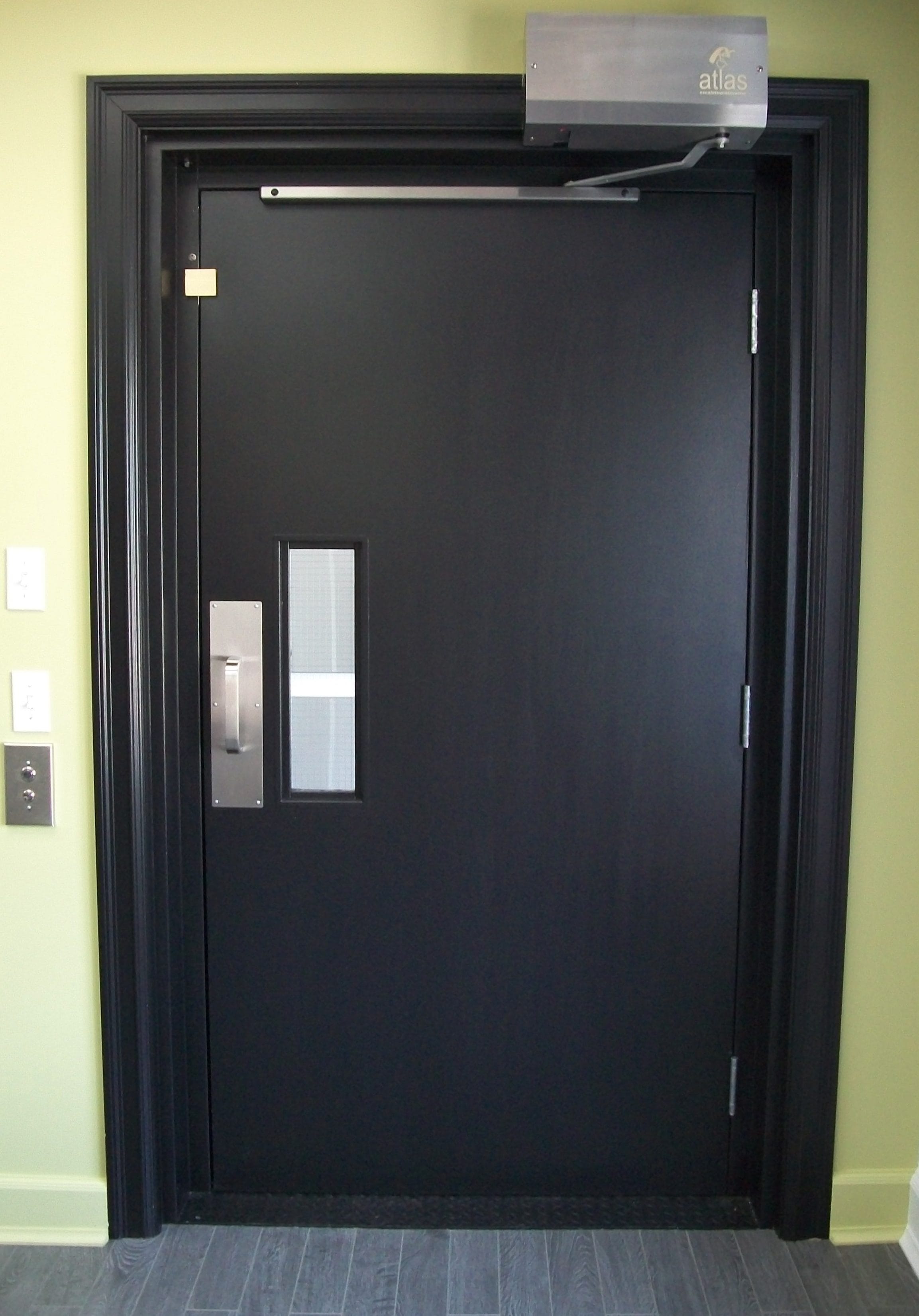 Additional equipment information
120V AC or 24V DC power supply
Internal batteries
Works even during a power outage
Adjustable open, close and stay open timers
Unique integral release system: no mechanical restriction on door when door opener is not in use
Internal spring return to close the door when the door opener is not in use
Electric strike control
Obstacle detection: changes direction and resumes cycle when obstacle is removed
Optional wireless remote control
Available for left or right opening configuration, indoor or outdoor use
Up to 180 degrees of swing
Brushed stainless steel finish