Description
A stairlift can be installed on all types of staircases. For staircases that are curved or very steep or that have special details, the lift chair is custom built. Our team reproduces your staircase using sophisticated equipment on a 3D drawing. The experts then use this drawing to design a chair tailored perfectly to your needs.
Cost
Highly variable. Contact us for your personnalized quotation.
Delivery time
Process takes anywhere from 4 to 8 weeks, which includes taking photos, creating 3D drawings, testing the design, producing the chair and planning out the installation.
Installation time
A full day, about 8 hours.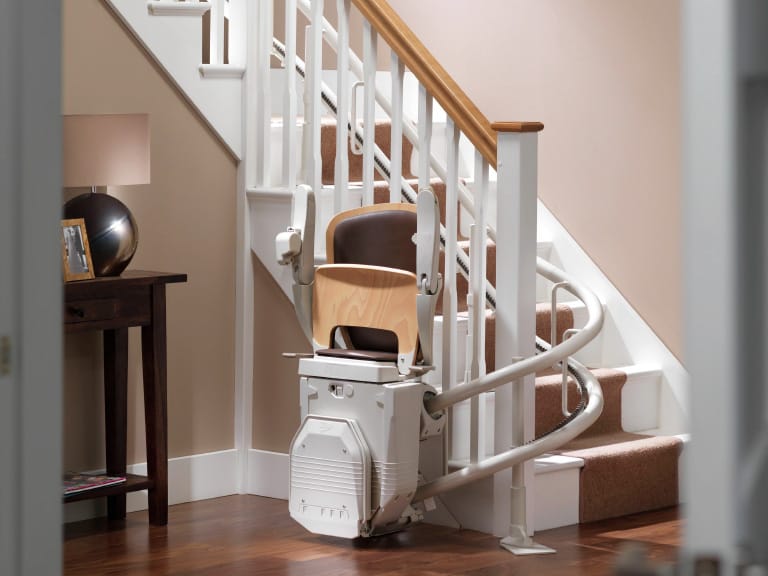 Additional equipment information
Features Maximum capacity: 136 kg (300 lb) Interchangeable armrests: yes Speed: 0.11 m/s (28 ft/m) Power: 24VDC battery Charger power: 110 VAC (50–60 Hz) Drive system: rack and pinion Track: steel tube Maximum travel: 35,000 mm (114 ft) Applicable standard: CSA/B355-09 & CSA/B613-00 Special features Custom-built