Description
The most robust of our Atlas range, the Titan model is designed to easily carry 1,000 lb on a daily basis. This lifting platform also offers the most interior space (non standard floor measuring 84 x 40 inches optional) and can accommodate a small stretcher. Far more economical than a B-44 elevator, it is an affordable solution for institutional projects. Need something solid? Titan will do the job.
Cost
Variable. Contact us for your personnalized quotation.
Delivery time
From 4 to 6 weeks following plan approval.
Installation time
5 days.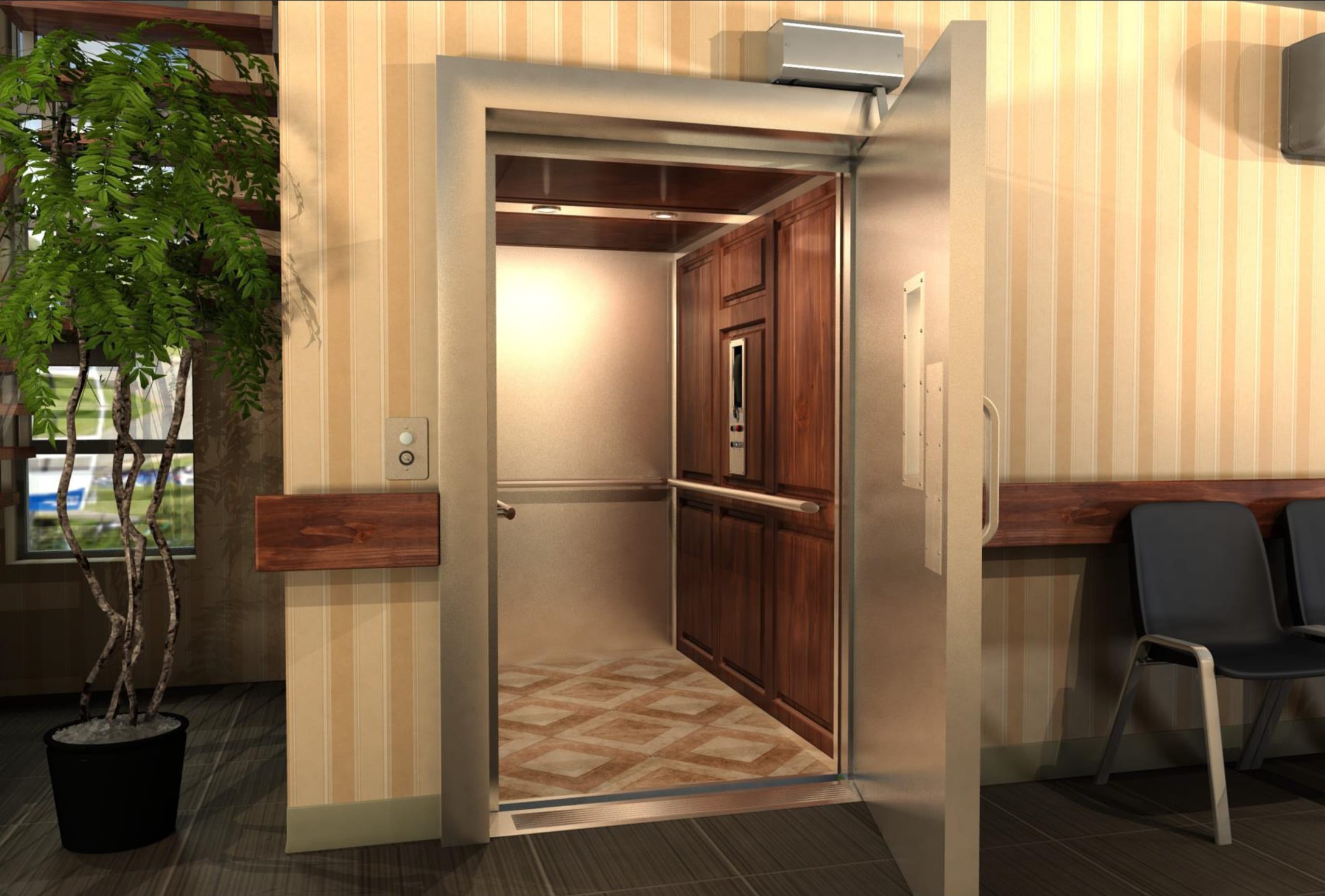 Additional equipment information
Maximum capacity: one person in a wheelchair and one helper Maximum load: 340 kg (750 lb) or 454 kg (1,000 lb) Drive type: cable-assisted hydraulic Motor: AC, 120 volts or 24 VDC Nominal speed:0.16 m/s (31 ft/m) Maximum travel: 7,000 mm (276 in) Controller CSA 69596 certification Special features Industrial Télémécanique controller and panel Stronger (Delrin) bearings Plywood floor can accommodate any type of flooring Precision stopping Superior reliability QUICK DELIVERY FAST INSTALLATION Hands-free phone included Ideal for half-cabs Applicable standard CSA/B355-09 & CSA/B613-00 Equipment category Interior lifting platform Vertical, closed shaft Type of vehicle One person in a wheelchair Floor dimensions: 860 mm x 1,370 mm (34 in x 54 in) One person in a wheelchair and one helper Floor dimensions: 860 mm x 1,520 mm (34 in x 60 in) Maximum floor dimensions: 1,219 mm wide x 2,134 mm long (40 in wide x 84 in long)