Description
At last, a reliable and safe solution for occasional accessibility problems. You're holding an event but the premises are not adapted to individuals with reduced mobility? Had an accident and have lost your autonomy temporarily? This outdoor platform lift is perfect for you! It can be moved easily, be placed on a wooden surface (does not require a concrete base) and travels up to 98 inches (+8 feet). Also popular with building owners to accommodate a temporarily disabled tenant, this portable platform is a breeze to install, is very easy to maintain and has great resale value. It can be purchased or leased depending on how long you need it.
Cost
Variable. Rental available (4 months minimum). Contact us for your personnalized quotation.
Delivery time
About 4 weeks.
Installation time
3 hours.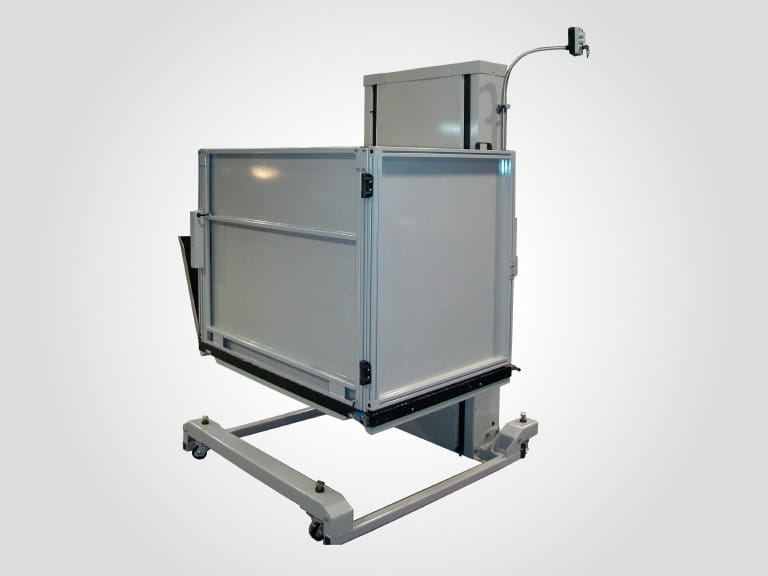 Additional equipment information
Not available – Please contact the Élévaction team.