Description
This is our entry-level basic model. The seat is smaller and stays fixed (does not fold), and the belt is standard. Offered without any options, this stairlift has the same gear motor assembly as the Siena series from Stannah (Atlas) and therefore has the same benefits: it is quiet and sturdy, has a lifetime warranty on motor parts and is made from quality materials.
Cost
Variable. Contact us for your personnalized quotation.
Delivery time
Allow about 2 weeks.
Installation time
About 5 hours.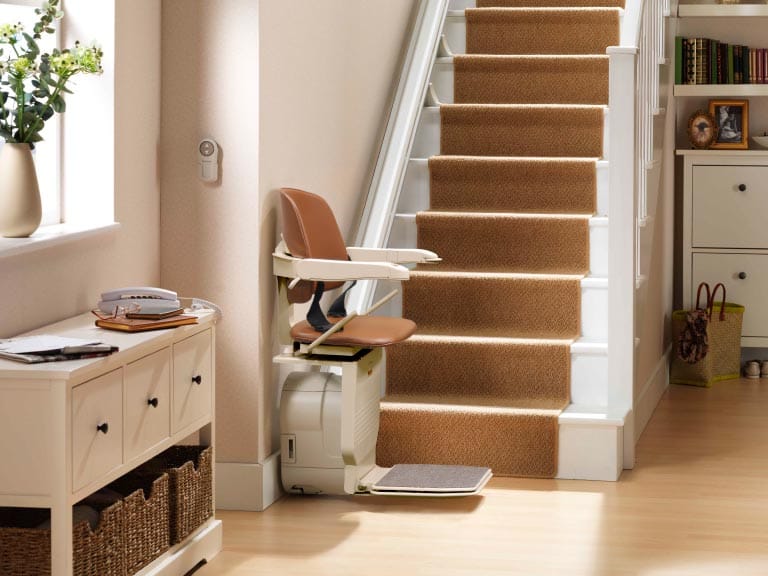 Additional equipment information
Features Maximum capacity: 165 kg (360 lb) Interchangeable armrests: yes Speed: 0.09 m/s (18 ft/m) Power: 24VDC battery Drive system: rack and pinion Folding armrests and footrests Maximum travel: 35,000 mm (114 ft) Maximum inclination: 24° to 52° Specific features 15.5" wide when seat is folded Swivels 80° at top of stairs Motorized footrest included NO OPTIONS OR OTHER COLOURS AVAILABLE