Description
Our most popular model, offering unbeatable value for money. Everything on this chair folds to make room on the staircase. With a manufacturer's lifetime warranty on the entire gear motor assembly, this stairlift comes in many colours. We can also make a seat cover to your taste so that the chair matches the décor in your home or business.
Cost
Variable. Contact us for your personnalized quotation.
Delivery time
Always in stock. Allow about 1 week, but can be installed faster in an emergency.
Installation time
About 5 hours.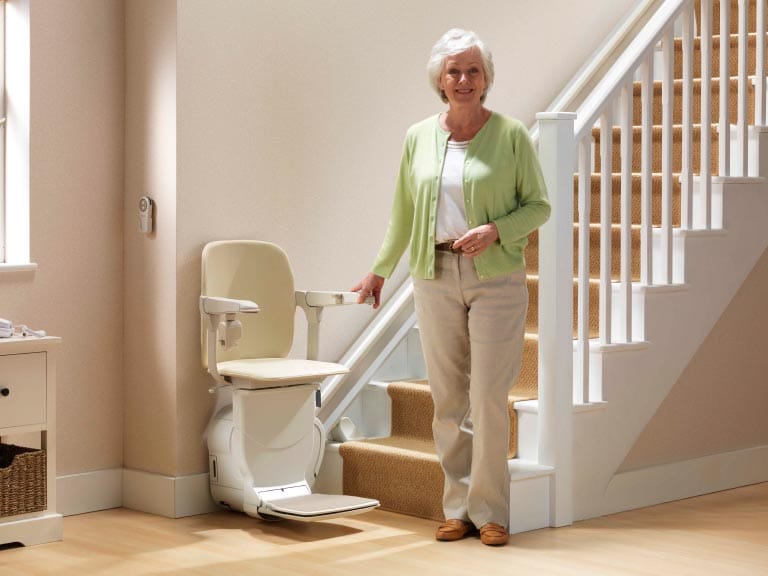 Additional equipment information
Maximum capacity: 165 kg (360 lb) Interchangeable armrests: yes Speed: 0.09 m/s (18 ft/m) Power: 24VDC battery Drive system: rack and pinion Motorized folding footrest Folding seat and armrests Maximum travel: 35,000 mm (114 ft) Maximum inclination: 24° to 52° Specific features 12" wide when seat is folded Swivels 80° at top of stairs Can swivel 90° at bottom of stairs with two-way option Motorized footrest included Motorized seat swivel action optional Motorized retractable rail optional More colour and finish options available High-end captain's seat optional