Description
This residential elevator model is the hydraulic version of our cable model (AR 130). Quiet and reliable, this elevator for individuals with reduced mobility offers safe access to all types of buildings. Aesthetically pleasing, this lifting platform adds a touch of elegance to your décor. Alternatively, you can select a discrete finish so that the elevator fits in inconspicuously.
Cost
Variable. Contact us for your personnalized quotation.
Delivery time
From 4 to 6 weeks following plan approval.
Installation time
From 4 to 5 days.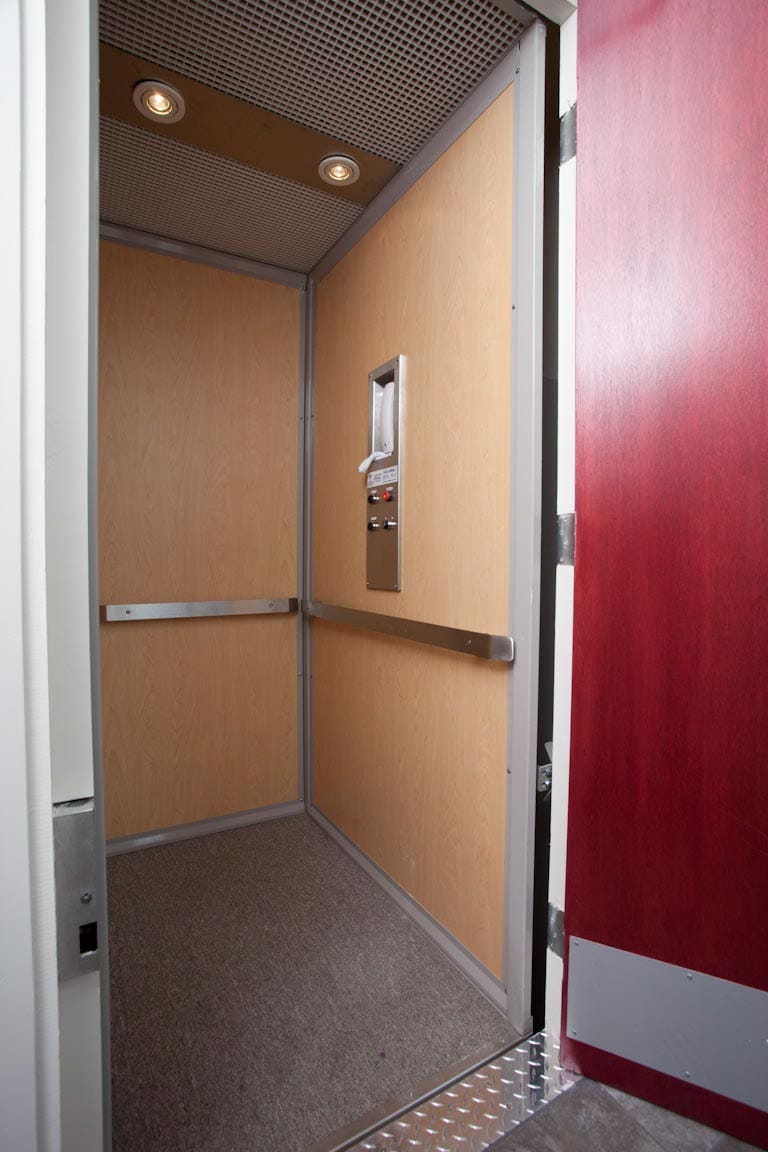 Additional equipment information
Maximum capacity: one person in a wheelchair and one helper Maximum load: 340 kg (750 lb) Drive type: cable-assisted hydraulic Motor: AC, 120 volts Nominal speed: 0.12 m/s (24 ft/m) Maximum travel: 7,000 mm (276 in) Brakes: parachute type Emergency lighting Controller CSA LR45147 certification Special features Industrial Télémécanique controller and panel Stronger (Delrin) bearings Anti-skid floor surface QUICK DELIVERY FAST INSTALLATION PERSONALIZED INTERIOR Ideal for half-cabs Applicable standard CSA/B613-09 Equipment category Interior residential elevator Vertical, closed shaft Type of vehicle One person in a wheelchair Floor dimensions: 860 mm x 1,370 mm (34 in x 54 in) One person in a wheelchair and one helper Floor dimensions: 860 mm x 1,520 mm (34 in x 60 in) Maximum floor dimensions: 915 mm x 1,525 mm (36 in x 60 in)