What Resources Exist for Those Dealing with Handicaps and Reduced Mobility?
Published January 12, 2021
/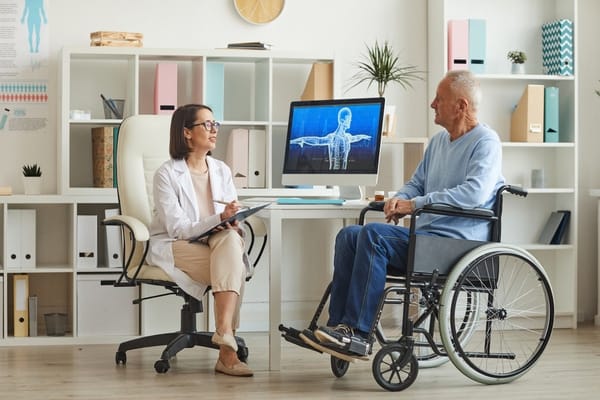 A physical handicap, or reduced mobility, presents a fair number of challenges. Where can those be suffering from such turn to for practical help?
Ergo therapists, Precious Allies
What is ergo therapy? In this context, ergo therapy is focused on helping those dealing with handicaps or reduced mobility to be more autonomous, improving their quality of life.
Ergo therapists are precious allies for such ones, helping individuals better adapt to daily tasks independently and securely.
An ergo therapist will evaluate the situation, the individuals' abilities and limitations in numerous ways.
Ergo therapy tests.
Speaking with the individual about their limitations and goals.
Evaluating the individual through various tasks.
Procuring monthly activities and practicing real-life situations.
Conducting home visits in an effort to improve their physical environment to support the efficiency of daily tasks.
Once these evaluations are complete, the ergo therapist may offer suggestions or support through aides, technology, or a better-adapted home.
Ergo therapists work with people of all ages. They help individuals meet their challenges head-on, whether mental or physical, including older ones.
Some ergo therapists work privately, why the majority work with or through social networks, such as the CLSC, CHLSD, etc.
Most often, ergo therapy services offered through public services are free of charge.
Financial Aid
Various government programs offer financial aid to those looking to adapt their home for increased accessibility.
Working with ergo therapists, the Home Adaptation Program (PAD) helps finance adaptation. This program does not usually cover the total costs but most certainly lightens the financial load.
Revision of an application takes a few months and is done so in the following steps,
Fill in the application form – available at your local CLSC or Société d'habitation du Québec (SHQ) – and send it to the SHQ with the required copies of identification, etc.
The SHQ will send your application directly to the CLSC, who will assign you an ergo therapist and notify your municipality or MRC.
You will receive a visit from both your assigned ergo therapist and municipality representative. The municipality representative will address the list of requested work suggested by your ergo therapist.
If you are a tenant, the owner of your home must submit their RBQ license, as well as their valid TPS and TVQ numbers, and prove that they are not bidding for public contracts. If you own your property, you do not need to submit the previously listed forms but must hire an eligible contractor to carry out the work.
Important to note: the owner must attend the authorization of the SHQ, MRC, or specific municipality before the work can be done. Otherwise, the property will no longer be eligible for the requested financial aid.
Once the work is complete, and a municipality representative has confirmed the work as specified, the owner will receive the agreed-to amount of financial aid.
The PAD, along with the maximum professional aid, varies in between $16 000 and $33 000, depending on the scope of work and the necessary specialized equipment.
The work must be permanent and allow those with reduced mobility to enter and exit the home, access vital areas of the house, and carry out daily tasks.
Eligible equipment are access ramps, chairlifts, automatic door-openers, elevator platforms, and overhead lifts.
For more information regarding the PAD, consult the SHQ website.
One Step Closer to Independence
With the help of such government aid programs and ergotherapy, your home can be both safe and easy to access for a better quality of life.
Ask your local CLSC for further information about the PAD or to set up an appointment with an ergo therapist. With their vital help, you will be that much closer to living a happy, independent life.